Why do I need a shopping tour in Italy?
If you are going to Italy, then this is the place where shopping can be not only economically profitable, but also bring a lot of positive emotions:
From the fact that you can get really fashionable and sometimes unique things (here we mean exhibits that are produced in a single copy and are often sold with discounts up to 70%), or the ability to order a personal item at the factory or shoes made from a cast of a scanned foot at the serial price;

From visits to "hidden" - little-known sights of Italy that are often / close to various outlets and factories;
From visiting authentic restaurants, pizzerias, osterias, trattorias, wineries and other places of the Italian outback that are "terrible" for your figure that you would never come following the usual tourist routes or the logic of an ordinary traveler who never seeks to visit industrial zones, there lives, buys and eats "Italiano vero".
What's included in the shopping tour and how does it go?
Our shopping tours are always narrowly focused and are developed individually each time, depending on the tastes and priorities of our customers;
The tour can contain one or many days and start or end in any city or airport in Italy;
Our customers can make a list of brands they are interested in and we will offer a tour program with the aim of visiting boutiques and outlets and often even manufacturers of these brands;
Our customers can independently choose the type of transport on which they plan to make their shopping tour, it can be:

a) business sedan (Mercedes E class);
b) premium class (Mercedes S class);
c) minivan (Mercedes V class - for those who plan to buy a lot or go on a tour with a large company or family);
d) or even the brand new "cool Italian stallion" we rented out - a Ducati motorcycle followed by a driver in a car;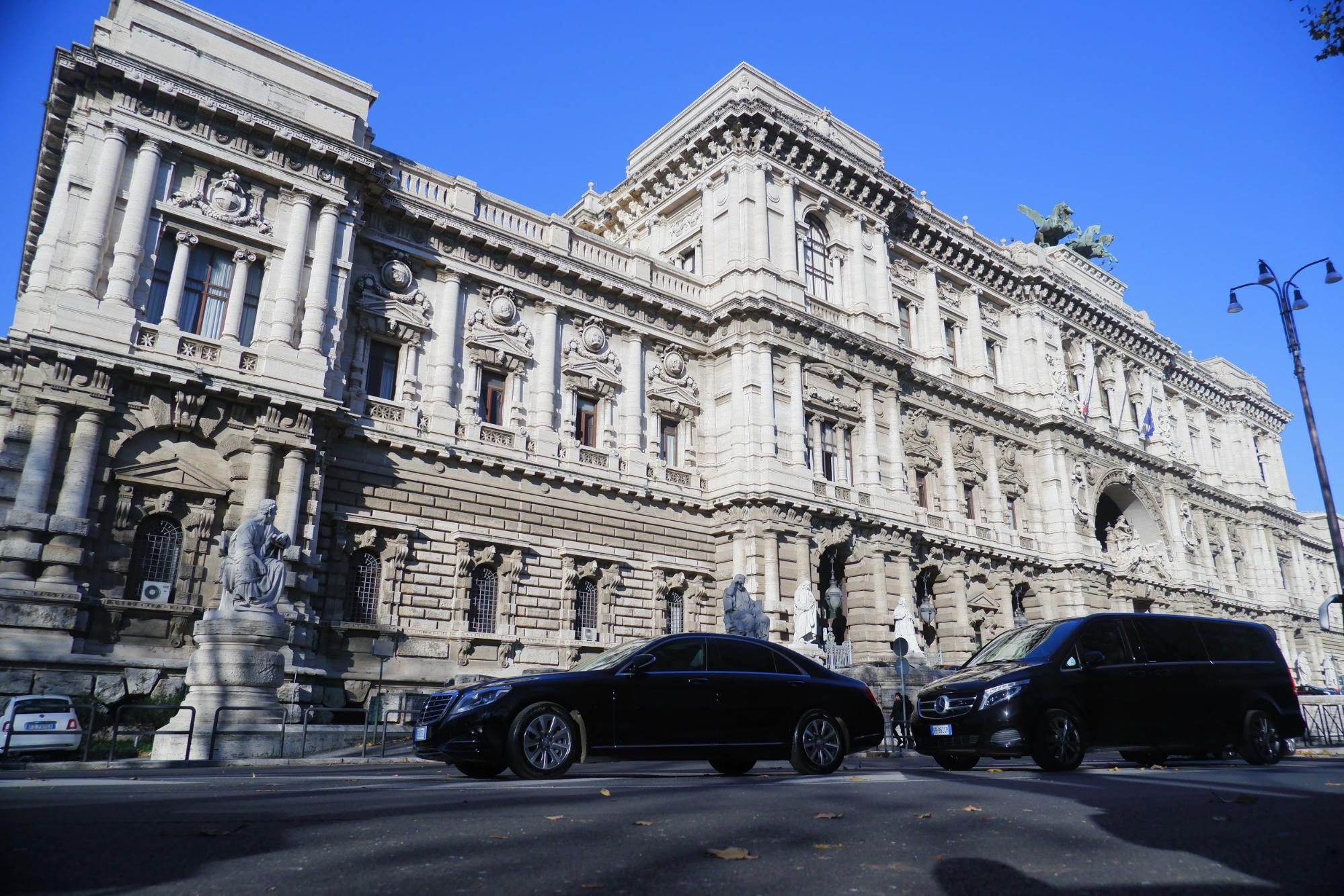 We will also offer and/or book hotels which are more profitable and most pleasant to stop for the implementation of the program
We will offer and order the most delicious restaurants when your appetite breaks out during or after shopping;
We will help you get an additional discount on your favorite products and tax-free.
Who orders our shopping tours?
As a rule, our shopping tours are booked by people who have already visited Italy before;
People for whom the economic effect of the saved money is not so important, although it is always present - the amount of the saved money often more than exceeds the cost of the tour itself, as long as it becomes a desire to find some original and unusual things that would help to stand out from the crowd;
As well as those who like the shopping process itself, for example, just as some are attracted to "hunting" but meat is often not of interest of them;
It can be couples, groups of friends (very often women), although recently women have a very small advantage;
If a part of the group (adult man) does not show interest in shopping, we are always able to immediately offer him some alternative and interesting way for him to wait for his wife or daughter (restaurant, winery ...)
How much does it cost?
As mentioned above, our shopping tour is purely individual therefore the cost of the tour depends on many parameters: the duration of the tour, the place of its beginning and end, the car used to carry it out.
For example, a client staying at a hotel in Rome decides to go shopping in the Castel Romano outlet for a whole day. The cost of such a tour will be €210 and will include the full disposition of the driver in a new Mercedes E class car.
Why is it necessary to order a shopping tour in a company dealing with transfers and taxis?
Our fleet consists only of new Mercedes E, S, V classes cars. Any of these cars will make your trip as comfortable as possible;
All our cars have special permits to enter the restricted traffic areas of all Italian cities, which will allow you to drive directly to any boutique even if it is located in the center of Rome, Milan or Florence;
The drivers we provide for the tour have many (more than 10) years of experience, they know all the locations and can quickly respond to any request or request;
Unlike other agencies providing similar services "for free" but taking a percentage on each item purchased, we do not take commissions from sellers.
The most popular of shopping tours in recent times is the Castel Romano outlet tour.
Famous brands offer up to 70% discounts throughout Outlet Castel Romano.
Our company provides not only transfers to the outlet, but we also offer full support throughout shopping and help with TAX FREE registration.
When ordering a shopping tour to the Castel Romano outlet, you order a visit to 110 stores of world brands.
In the Outlet you will find different brands, a huge variety of brands and price categories.
Without a doubt, we declare that a shopping tour in Castel Romano is the best choice for the modern tourist.
Outlet Castel Romano is made in the form of a copy of ancient Rome. There are high ancient towers, antique arches, fortress walls and beautiful squares. On one of these squares there are relics of the Tyrannosaurus and Elephant in their actual size.
That is why a trip to the village of Castel Romano is another fascinating tour that will certainly take more than a couple of hours.
On the territory of the outlet you will also find places where you can eat.
Not everyone knows, but having breakfast at the bar you get a 20% discount on lunch: just by showing the saved check in the restaurant.
And if you want to combine shopping with a pleasant tour, feel free to go to Castel Romano, and we will provide you with all the amenities for this.